Come Along On A Tour Of Our Springs
Arrowhead® Spring
OUR ORIGINAL SPRING SOURCE
Our namesake spring can be found on a mountain in the San Bernardino range just east of Los Angeles. These mountains have beautiful hiking trails and spectacular views.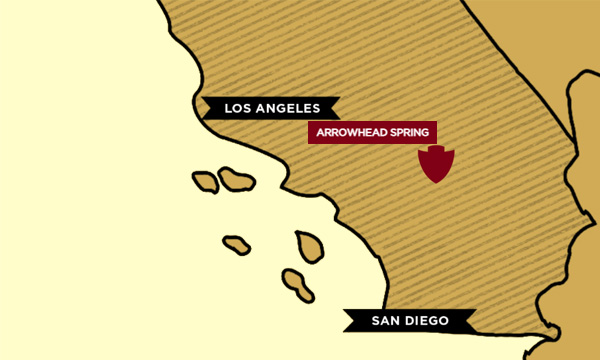 Northern California Springs
A FEW STOPS AROUND SACRAMENTO
It may be known for wine, the Golden Gate Bridge and Silicon Valley, but we know Northern California has more to offer. Like the four springs we source water from — White Meadow, Luken, Sopiago, and Sugar Pine.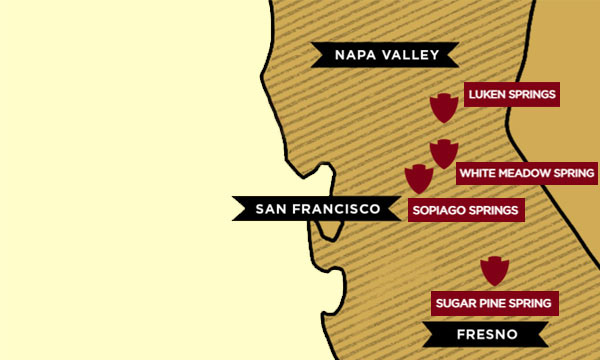 Southern California Springs
WHERE THE SPRINGS ARE OUR STARS
Most people know Southern California for its beaches, mountains and deserts. But mountain springs are a little harder to come by, which is why we're proud to share these four with you.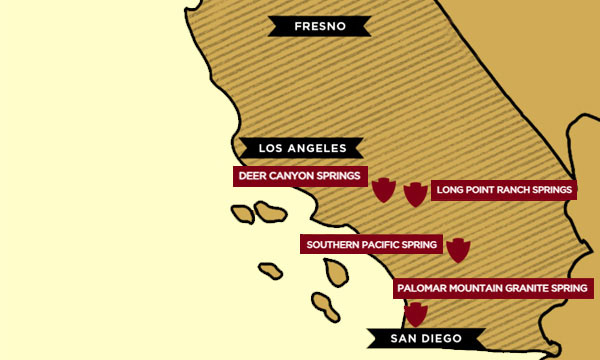 Canada Spring
THE NORTHERNMOST STOP ON OUR TOUR
The great outdoors knows no bounds. We trekked up to British Columbia until we hit a little town called Hope. There we found another high-quality mountain spring that helps us bring the taste of Arrowhead® Mountain Spring Water to our friends and neighbors in the Pacific Northwest.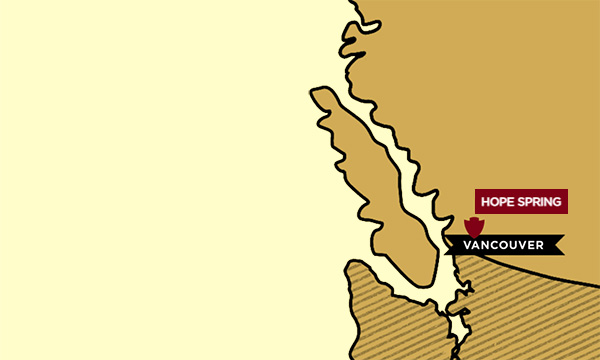 Colorado Spring
RIGHT IN THE HEART OF THE ROCKIES
Colorado is known for a lot of things — hiking, snowboarding, cycling and even microbrewing. But we think its greatest accomplishment is the fresh-tasting spring water that comes from the mountains.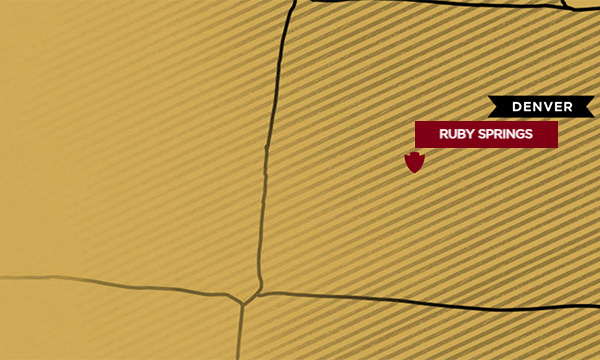 What Is Spring Water Anyway?
Great question. According to the U.S. Food & Drug Administration (FDA): "Spring Water is water derived from an underground formation from which water flows naturally to the surface of the earth." To be able to label our product as "spring water," we have to satisfy stringent standards — standards we proudly meet or exceed. That's why you can be confident in the quality of every bottle of Arrowhead® Brand 100% Mountain Spring Water.
You Might Be Interested In
MOTHER NATURE IS OUR MUSE
To make sure we're being responsible to the earth and our neighbors, we bottle natural spring water that naturally flows to the surface of our springs. We also have a team of geologists, natural resource managers and field experts who monitor and manage our springs and the surrounding land so that we are sourcing sustainably.
NATURE'S RECIPE
What makes our bottled water taste so fresh? It's a couple of things really. One is the natural blend of minerals in every sip. The other is the 10-step quality process our natural spring water goes through. It's what makes Arrowhead, Arrowhead. Download our quality report to learn more.